The modular industry solution for the structural analysis of your pipes
Whether for drinking water or wastewater, whether as open channel or pressure pipe, whether installed in trenches or trenchless, whether new installation or rehabilitation: IngSoft EasyPipe is the solution for the structural analysis of your pipes.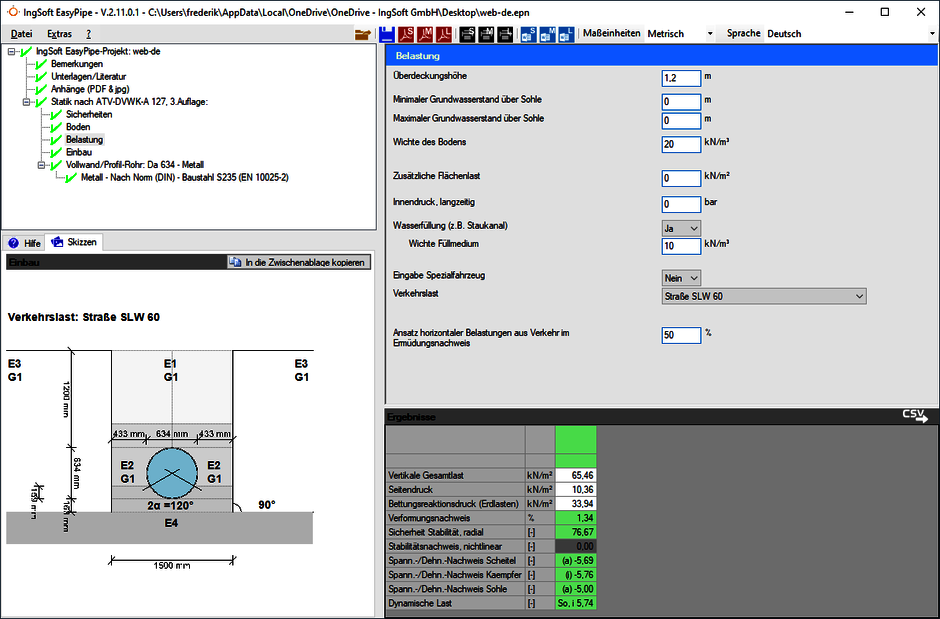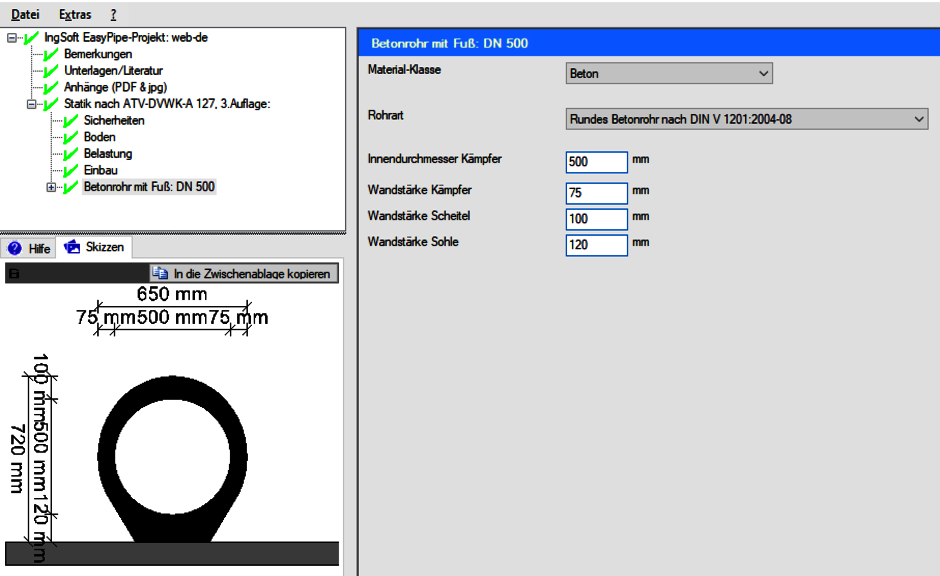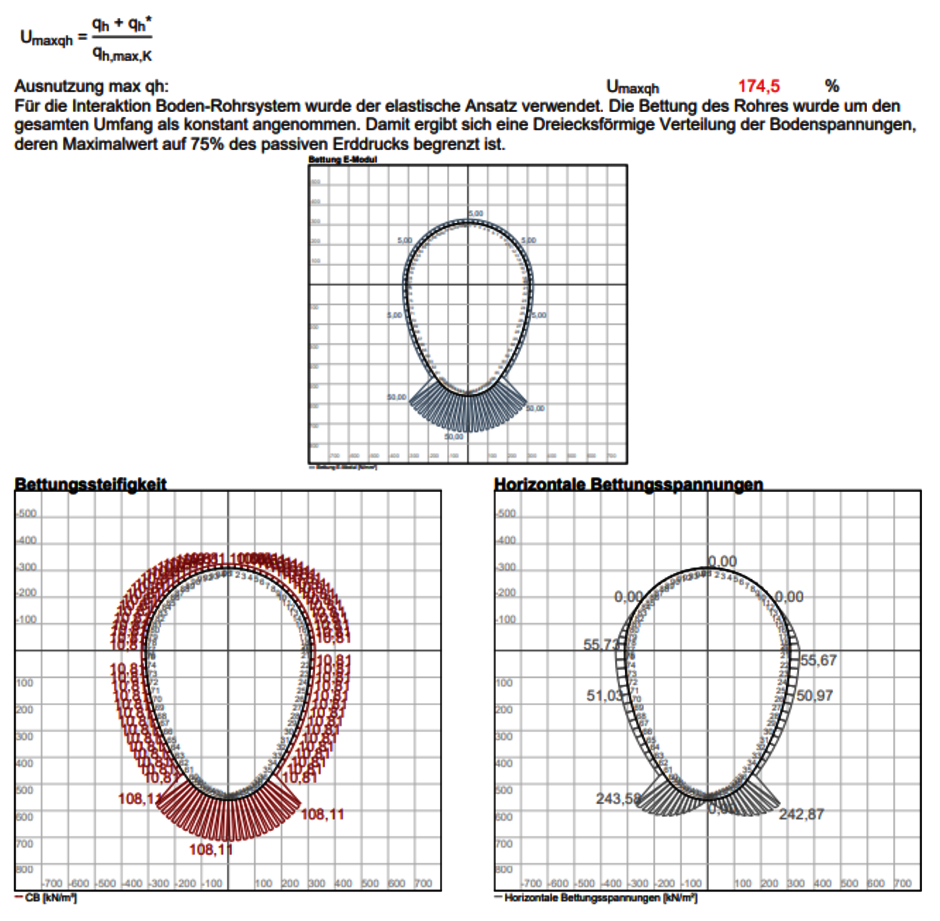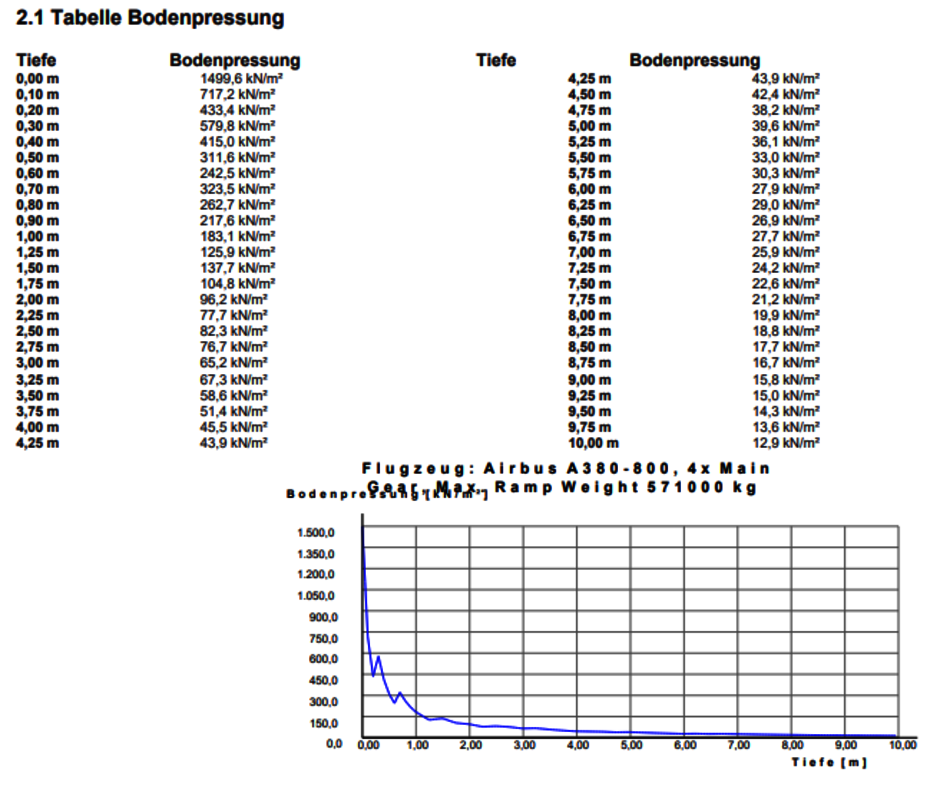 GUI-De

Tube with foot

Expression Liner AZ III

GUI SpezFzg

Expression SpezFzg
Screenshots, print preview
We have divided the input mask into four areas: navigation, main window, results and help.
The integrated help with sketches reacts context-sensitively to the position of the cursor. This means that helpful hints are always in front of your eyes.
In the lower part of the application window IngSoft EasyPipe shows a preview of the most important results. Fields with a colored background immediately signal to you which verifications have been fulfilled.
The printout is testable in three variants, which - in varying detail - contain intermediate values and equations. For international projects, our language selection switches the user interface and the printout to the desired national language.
Information on the scope of the license as well as the software maintenance and support agreement are stored in the program and are thus available quickly if required. Furthermore, we offer direct access to user support and version history.